126-1628 West 1st Avenue, Vancouver | Tel: 604-710-2969 Toll Free: 800-730-4580
Husband and wife team, Justin + Steff are a boutique studio and sought after for their contemporary style, as well as their relaxed approach. Offering excellent customer service and 11 years of wedding photography experience in Canada and the UK. Give them a call, they are super easy to chat with!


Pedersson Storyteller Photography & Photobooths (Photographers)
Port Moody | Tel: 604 290-5188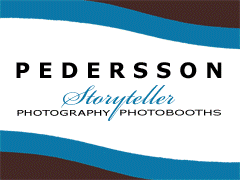 Finalist for Best Engagement Portrait 0f 2013. We are Creative, Stylish, Fun & Vancouver's MOST FUN PHOTOBOOTHS. Contact us for a custom quote for your Wedding Day.


Nirvana Photography Studios (Photographers)
Vancouver | Tel: 604-800-9209
It's your wedding day - it's your time to shine. With the widely renowned talents of Nirvana Photography Studio on hand, your wedding day will be filled with memories you will want to recall for a thousand forevers. We will be there to capture all the moments that truly matter - and then some!


Vancouver | Tel: 604-961-0143

Photobooths are a great way to bring fun and a personal touch to your wedding reception. Our Vancouver photobooth is stylish, sleek & easy to operate; your guests will have a blast! We provide everything you will need including custom graphics, props and unlimited prints during your event!


Please Call For Information, Coquitlam | Tel: 604 941-5080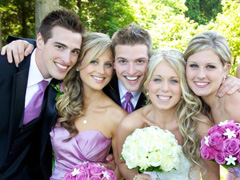 Yes KW PHOTOGRAPHY is the right choice!! Two photographers. Prices range from $1,495 to $1,995 All packages include unlimited (hundreds) high resolution digital images/negatives finely edited, enhanced and retouched on a DVD you get to keep - NO WATERMARKS. Beautiful coffee table albums available.


Mehrab Moghadasian Photography (Photographers)
428-43 Hanna Ave., Toronto | Tel: 416-203-2820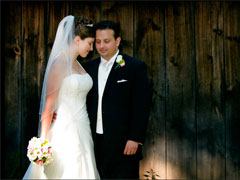 Mehrab is a Toronto based photographer with more than 15 years experience in different fields of commercial and wedding photography. When it comes to weddings he puts all of his efforts to capture the beautiful moments of your day in a true emotional way.


Sculptures of Light Photography (Photographers)
#18893 119b ave, Pitt Meadows | Tel: 604-460-8142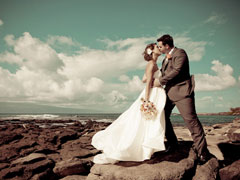 Capturing the many faces of Love.


Surrey | Tel: 604-812-2786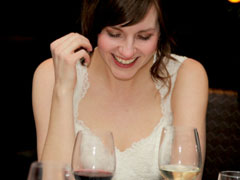 FUN, FRESH, MODERN WEDDING PHOTOGRAPHY. Capturing your wedding day naturally and artistically.


Matrix Photography and Design (Photographers)
Toronto | Tel: 416-892-0239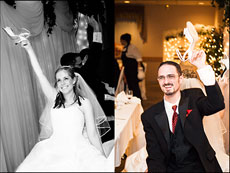 Save 50% off 2012-2013 Wedding Photography Packages All PackagesInclude: Unlimited Images Shot, Images Exposure & Colour Corrected, DVD of High Resolution Files( Un Marked ), Online Proof Gallery and a Free Enagagement Shoot


Anna Krasnova Photography (Photographers)
Vancouver | Tel: 604-880-3321
Lower Mainland Wedding Photography: Affordable, Creative and as Unique as you are. I offer packages customized to your needs! I have been told that I am easy going and fun to shoot with. Packages start at $800 for 4 hours or coverage, DVD of images and an Engagement session.


page 1 of 1002
1 , 2 , 3 , 4 , 5 , 6 , 7 , 8 , 9 , 10 , 11 , 12 , 13 , 14 , 15 , 16 , 17 , 18 , 19 , 20 >>