Fraser Hwy, Vancouver | Tel: 778-394-8747
28 years of helping wedding dreams come true. With the very best product and design skills to match, we'll make your special day one to remember forever. Call or visit our website for a complimentary consultation.


1125-22091 Fraserwood Way, Richmond | Tel: 604-767-3332
We love photo-journalistic style, it's discreet and creative. With minimum interruptions, we quietly capture the moments; the moments you cried for, the moments you laughed at, and the moments you missed out.


Coquitlam | Tel: 604-341-4858
Beautiful premium photography with larger than life images. Your wedding will be captured with the creativity from a true artist. Coverage starting at only $2200.


Nirvana Photography Studios (Photographers)
306 Abbott Street, Vancouver | Tel: 604-800-9209
Vancouver Wedding Photographers Nirvana and Maik provide a true boutique experience for your wedding day. With the innate ability to make everyone look and feel beautiful in front of their camera, their images are often simple, yet a complex blend of soul, imagination and technical skill.


300 422 Richards Street, Vancouver | Tel: 604-200-3302
A Vancouver wedding photographer with a documentary style. It's photojournalistic, but better! Fall in love with Te Amo Photography!


126-1628 West 1st Avenue, Vancouver | Tel: 604-710-2969 Toll Free: 800-730-4580
Husband and wife team, Justin + Steff are a boutique studio and sought after for their contemporary style, as well as their relaxed approach. Offering excellent customer service and 11 years of wedding photography experience in Canada and the UK. Give them a call, they are super easy to chat with!


Pedersson Storyteller Photography & Photobooths (Photographers)
Port Moody | Tel: 604 290-5188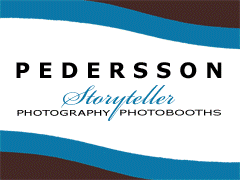 ***DO YOU LIKE STARBUCKS*** Like our Facebook page to be entered to win a $25.00 Starbucks Gift Card Step 1) Like our Facebook Page, Step 2) Post your favourite Beverage, Step 3) Post your Wedding Date, Step 4) Share on your Wall


Coquitlam | Tel: 778-865-2426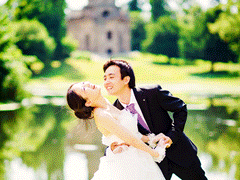 Martin Chow is a Hong Kong and Vancouver based wedding photographer. He is constantly training himself in the art of photography, and has received his Professional Diploma in Commercial Photography in the Open University of Hong Kong. Most important of all, Martin is a man of faith who exhibits g ...


1610 Pandora Street, #215, Vancouver | Tel: 604-805-1828
We're one of the premiere contemporary wedding photographers in Vancouver offering stylish images and exceptional service. Wedding coverage starting from $2299.


Vancouver | Tel: 604-961-0143

Photobooths are a great way to bring fun and a personal touch to your wedding reception. Our Vancouver photobooth is stylish, sleek & easy to operate; your guests will have a blast! We provide everything you will need including custom graphics, props and unlimited prints during your event!


page 1 of 1018
1 , 2 , 3 , 4 , 5 , 6 , 7 , 8 , 9 , 10 , 11 , 12 , 13 , 14 , 15 , 16 , 17 , 18 , 19 , 20 >>